Kasasa Cash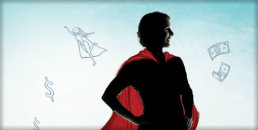 Questions?
Raise your banking expectations with free, high interest Kasasa Cash® checking. Kasasa Cash pays you—not the other way around.
You do simple things like review your eStatements and use your debit card, then get rewarded with high interest payouts. Plus, receive ATM fee refunds* not just throughout Minnesota but nationwide. Raise the banking bar and your balance with Kasasa Cash.
Experience a NEW way to bank that puts you first.
Don't forget to check out our other Kasasa products and learn how you can take control of your financial power.
Summary

1.51% APY* on balances up to $15,000

1.51% – 0.25% APY on balances over $15,000 depending on balance in account*

0.05% APY* if qualifications aren't met

Nationwide ATM fee refunds up to $25.00 per month ($4.99 per single transaction)*

No monthly service charge

No minimum balance to earn rewards

Links to Kasasa Saver® to build savings automatically

Direct deposit required to have this account

Free mobile banking (message and data rates apply)
Free eStatements

$1.00 minimum deposit to open




Qualifications

Qualifying for rewards is so easy, you're probably already doing it! It's as simple as doing the following each monthly qualification cycle:




Have at least 12 debit card purchases post and settle

Be enrolled and receive e-statement notice




If you don't meet the qualifications one month, don't worry. There is no penalty, and you still have a free checking account that earns our base interest rate. Plus, you can get back to earning huge interest and nationwide ATM fee refunds the very next month.




If you or your spouse is 50 years old or better, learn more about how to qualify for the exciting benefits of our Pioneer Club!