Kasasa Saver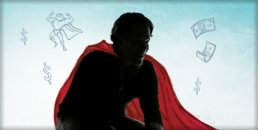 Questions?
Save money and some serious effort with a built-in savings generator—Kasasa Saver®. This free savings account links to equally free Kasasa Cash® checking. Every month, the rewards earned in your checking are automatically transferred to Kasasa Saver.
Take advantage of interest rates as staggering as a Rocky Mountain drop-off. Have the peanut butter to your checking jelly — the yin and the yang — sign up for this revolutionary account today!
Experience a NEW way to bank that puts you first.
Don't forget to check out our other Kasasa products and learn how you can take control of your financial power.
Summary

Linked to free Kasasa Cash Checking account

Automatic transfers of Kasasa Cash rewards

Automatic transfers of ATM fee refunds from Kasasa Cash*

0.75% APY* on Kasasa Saver balances up to $25,000

0.75 – 0.25% APY on balances over $25,000 depending on balance in account*

0.05% APY* if qualifications are not met on Kasasa Cash

No monthly service charge

No minimum balance

Free online banking
Free eStatements

$50.00 minimum deposit to open





Qualifications




There are no extra qualifications to get the Kasasa Saver reward rate. If you qualify for Kasasa Cash checking rewards, you automatically get the Kasasa Saver rate too! Simply do the following each monthly qualification cycle:




Have at least 12 debit card purchases post and settle

Be enrolled and receive e-statement notice




If you don't meet the qualifications, don't worry. There's no penalty and both accounts are still free and earn our base rate interest. Plus, you can get back to earning the full rewards the very next month.




If you or your spouse is 50 years old or better, learn more about how to qualify for the exciting benefits of our Pioneer Club!