Mobile Banking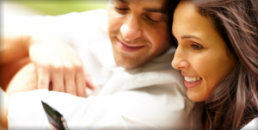 Questions?
Keep a number of banking functions in the palm of your hand with the free convenience of mobile banking. Little Johnnie has hockey practice and you need to make it to the bank across town. No problem.
Mobile banking allows you to check balances, make loan payments, and more—anytime, from anywhere with your phone in tow. Don't make sacrifices. Handle it all and add ease to your life at the same time.
Summary

Free for customers enrolled in online banking*

Manage a number of banking functions, anytime:

Check balances

View history

Initiate transfers between accounts

Make loan payments

Information secured by advanced encryption technology

Watch this convenient tutorial to learn more about mobile banking.

Enroll

Mobile banking is available to anyone currently enrolled for our online banking service. To enroll, log on to online banking, select "Services" and then "Mobiliti," then follow the sign up instructions.