Online Banking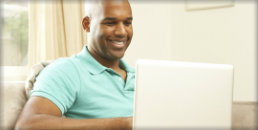 Questions?
Check balances, make transfers, pay bills, and more anytime, anywhere you have internet access with free online banking.
No more speeding off and forgetting about your soda in your rush to make banking hours—just to discover it cascading down your windshield. Instead, banking hours revolve around your schedule with 24/7 easy access—plus, added bonus: avoid sun-dried soda syrup in the process.
Summary

Safe, secure, and free for Pioneer Bank customers

Manage a number of banking functions online, anytime:

View account history and images of posted items

Electronic statements

Transfer money between internal bank accounts

View account details such as current balance, term, and interest rate

Send messages to the bank through the secure bank mail option

And more!

Save time; avoid unnecessary trips to a branch

Enroll

Enrolling in online banking is easy. Start by clicking Enroll Now above. Next, click on the Personal Enrollment link within the online banking section. Then follow the simple prompts.




Watch this convenient tutorial to learn more about online banking.




Bill Pay & Popmoney

Pay one-time or recurring bills from your desk, laptop, or anywhere else you have an internet connection.




Manage a list of payments to individuals and/or businesses from one convenient screen

Low $2.00 fee per month; $0.50 per transaction after 15

Make one-time or recurring payments

Review payment history

Save money on postage, envelopes, and checks

Save time; avoid unnecessary trips to a branch

Ensure your payments are received on time

Download your payment history to use in your personal money management software

Watch this convenient tutorial to learn more about Bill Pay.




Send money from your checking or savings account via email and text with Popmoney®.

The Popmoney® personal payment service lets you send, receive or request money from friends, family or just about anyone with an email address or mobile number**.

$1.00 fee per transaction to send or request Money with 3-day processing

$2.00 fee per transaction to send Money with next day processing

$0.25 fee per transaction for an e-greeting

$20.00 fee to stop a Popmoney® payment




*Terms and conditions apply.

**Enrollment in Bill Pay is required for this service.