Card Processing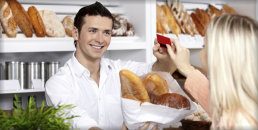 Make life easier for your customers and boost your bottom line at the same time—simply by accepting more forms of payment. At Pioneer Bank, we offer several solutions to increase your company cash flow and streamline processing at the point of purchase.
Process major credit, debit, and gift cards—even process checks electronically. And by making use of ACS, an advanced reporting and account reconciliation tool, you can experience increased control over transactions.
Summary

Provide more payment options for customers

Credit, debit, pre-paid, and gift card payment solutions

Electronic check service

Point of sale solutions

Boost for your bottom line

Reduce processing time

Equipment provided

Easy-to-manage record-keeping capabilities

ACS Advanced Reporting and Account Reconciliation tool:

View detailed reports from across multiple locations

Transaction activity

Statement details

Card type history

Available through convenient desktop application

Data can be integrated with your accounting systems

Local decision-making and processing

Fraud Controls

The NOVA Network has built-in fraud monitoring and control features to protect your business and your customers' card data. A robust set of risk management and fraud prevention tools are provided.

Currency Exchange

DCC (Dynamic Currency Conversion) allows retailers to offer international cardholders the convenience of paying in their home currency rather than in U.S. dollars. NOVA will rebate a percentage of the foreign exchange conversion back to you on your monthly statement, resulting in a new revenue stream for your business.