Star Tribune names Pioneer Bank Top 150 Workplace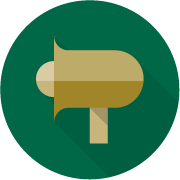 From Our Customers

Our experience and commitment are unmatched, powered by our drive and dedication to finding you customized solutions and valuable tools to make life easier. We are invested in you and our communities and here to offer bright banking for the speed of life.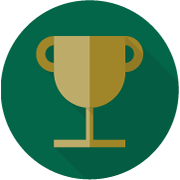 Extraordinary Bank Of The Year Finalist 2016-2019
Bright Business Banking
to speed your success.
From start-ups and small businesses to corporations and agribusiness, Pioneer Bank is your partner for financial success. Our experience and commitment is unmatched, powered by our drive and dedication to finding you customized solutions and valuable tools to make your business operations efficient. We are invested in your business practices and our communities. We're here to speed your success with bright banking.
Creating Success for All
Get to know Pioneer Bank.
At Pioneer, we are dedicated to being the leading financial institution for the communities we serve. We have a clear responsibility to our customers and to our communities to provide value-filled relationships and create success for all.
Bright Banking Expertise
Meet Alissa Brekke
Alissa has been with Pioneer Bank for her entire career, offering 15 years of experience in the banking industry including three years as a banking assistant, 11 years as a consumer/mortgage lender and one year in commercial lending.
In the News
Pioneer Bank CEO David Krause was named a presenting panelist for Community Banking in the 21st Century Research and Policy Conference held on September 28 and 29 co-sponsored by the Federal Reserve System, the Conference of State Bank Supervisors (CSBS) and the Federal Deposit Insurance Corp (FDIC).
Pioneer Bank is pleased to announce that it is sponsoring the EVERFI Financial Literacy Bee, a nationwide financial literacy challenge during Financial Literacy Month.
Pioneer Bank has been recognized as an Independent Community Bankers of America (ICBA) top lender in the July issue of Independent Banker for their recognition on the strength of competitive banking services and operational efficiencies throughout 2019.
Latest Insights
The way your credit score works can seem mysterious, with several factors intertwining in complex ways. But following a simple recipe can help you build and maintain a good credit score.
If you've amassed multiple forms of debt, like credit cards, medical bills or personal loans, you might be considering consolidating. Debt consolidation is when you combine your debts into one payment, usually with a consolidation loan. Not only does this simplify your debt, but if you qualify for a low enough rate, you can pay less in interest and even get out of debt faster.
Conversations about finances can be uncomfortable, even with the people who are close to us — like a spouse or partner, parents, siblings or children. But money and other financial matters are often tightly linked to your goals and dreams for all phases of life — and often deeply intertwined with family relationships — so being able to have an open dialogue is important.