Star Tribune names Pioneer Bank Top 150 Workplace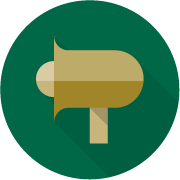 From Our Customers

Our experience and commitment are unmatched, powered by our drive and dedication to finding you customized solutions and valuable tools to make life easier. We are invested in you and our communities and here to offer bright banking for the speed of life.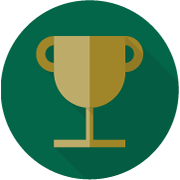 Pioneer Bank Named a Top 3 Extraordinary Bank in Nation
Bright Business Banking
to speed your success.
From start-ups and small businesses to corporations and agribusiness, Pioneer Bank is your partner for financial success. Our experience and commitment is unmatched, powered by our drive and dedication to finding you customized solutions and valuable tools to make your business operations efficient. We are invested in your business practices and our communities. We're here to speed your success with bright banking.
Creating Success for All
Get to know Pioneer Bank.
At Pioneer, we are dedicated to being the leading financial institution for the communities we serve. We have a clear responsibility to our customers and to our communities to provide value-filled relationships and create success for all.
Bright Banking Expertise
Meet Alissa Brekke
Alissa has been with Pioneer Bank for her entire career, offering 15 years of experience in the banking industry including three years as a banking assistant, 11 years as a consumer/mortgage lender and one year in commercial lending.
In the News
May 20, 2022 (Mapleton, MN) – James Gordon graduated from the Minnesota Bankers Association (MBA) Leadership Development Academy on May 19, 2022. This year-long program, which graduated a total of 23 bankers in 2022, provides in-depth skill-building for bankers preparing for critical leadership roles in their banks.
May 4, 2022 (Mankato, MN) – Pioneer Bank is pleased to announce Andrew Herr, has recently been elected to the Pioneer Bank Board of Directors. Herr, along with eight other members make up the Board of Directors who safeguard the institution through lawful, informed, efficient and able administration.
April 22, 2022 (St. James, MN) – Heather Eischen, Assistant Vice President, Mortgage Banker at Pioneer Bank, was named a Minnesota Housing Top Producing Loan Officer by Minnesota Housing for her Fix Up home improvement loan production during 2021.
Latest Insights
The way your credit score works can seem mysterious, with several factors intertwining in complex ways. But following a simple recipe can help you build and maintain a good credit score.
If you've amassed multiple forms of debt, like credit cards, medical bills or personal loans, you might be considering consolidating. Debt consolidation is when you combine your debts into one payment, usually with a consolidation loan. Not only does this simplify your debt, but if you qualify for a low enough rate, you can pay less in interest and even get out of debt faster.
Conversations about finances can be uncomfortable, even with the people who are close to us — like a spouse or partner, parents, siblings or children. But money and other financial matters are often tightly linked to your goals and dreams for all phases of life — and often deeply intertwined with family relationships — so being able to have an open dialogue is important.