Star Tribune names Pioneer Bank Top 150 Workplace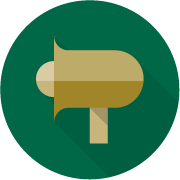 From Our Customers

Our experience and commitment are unmatched, powered by our drive and dedication to finding you customized solutions and valuable tools to make life easier. We are invested in you and our communities and here to offer bright banking for the speed of life.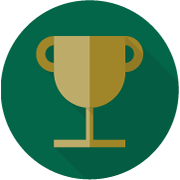 Extraordinary Bank Of The Year Finalist 2016-2019
Bright Business Banking
to speed your success.
From start-ups and small businesses to corporations and agribusiness, Pioneer Bank is your partner for financial success. Our experience and commitment is unmatched, powered by our drive and dedication to finding you customized solutions and valuable tools to make your business operations efficient. We are invested in your business practices and our communities. We're here to speed your success with bright banking.
Bright Banking Expertise
Meet Alissa Brekke
Alissa has been with Pioneer Bank for her entire career, offering 15 years of experience in the banking industry including three years as a banking assistant, 11 years as a consumer/mortgage lender and one year in commercial lending.
In the News
Pioneer Bank has been named one of the Top 150 Workplaces in Minnesota by the Star Tribune. Pioneer Bank was ranked 33 on the small company list, 50-149 employees.
Pioneer Bank announced today that it has processed more than 700 loans totaling over $65 million under the Small business Administration's Paycheck Protection Program (PPP) to help local small businesses support payroll and related costs, saving approximately 10,000 jobs in Southern Minnesota.
Pioneer Bank, with eight locations in southern Minnesota, was just named among the top three extraordinary banks in the United States by The Institute for Extraordinary Banking™. This is the fourth consecutive year of being nominated for exemplary performance in five areas of banking.
Latest Insights
Your credit score plays an important role in many aspects of your life, from the rate you get on a loan to passing a background check for your dream job. Improving your credit score is a simple process that you just need to follow consistently to achieve your goals.
One of the most confusing steps in the home buying process is understanding the different types of mortgages available. Learn what differences makes each loan type unique.
You don't need a business degree to start a business. Even if you don't have past experience with management in your own or other's companies, you can start that dream you have. However, launching a business and committing to its success DOES require motivation and dedication.